Rieker Ramble Raises More than £5,000 for Cancer Charity
/
June 30th, 2017
/
There are currently 0 comments
At Rieker, we like to think we're always on hand to help a worthy cause. And last weekend, we really put this to the test with a sponsored Rieker Ramble walk-and-cycle event to raise money for Action Against Cancer.
Bright and early on the morning of last Saturday, June 24; more than 20 of us from Rieker and many of our family and friends pulled on our walking boots and started the 17-mile trek along the canal from Welford to Market Harborough. Known collectively as the The Rieker Ramblers, we passed through beautiful Foxton on the way, and some of us even cycle the journey before we all finished off the day with a much-appreciated rest and few refreshments at Rieker HQ!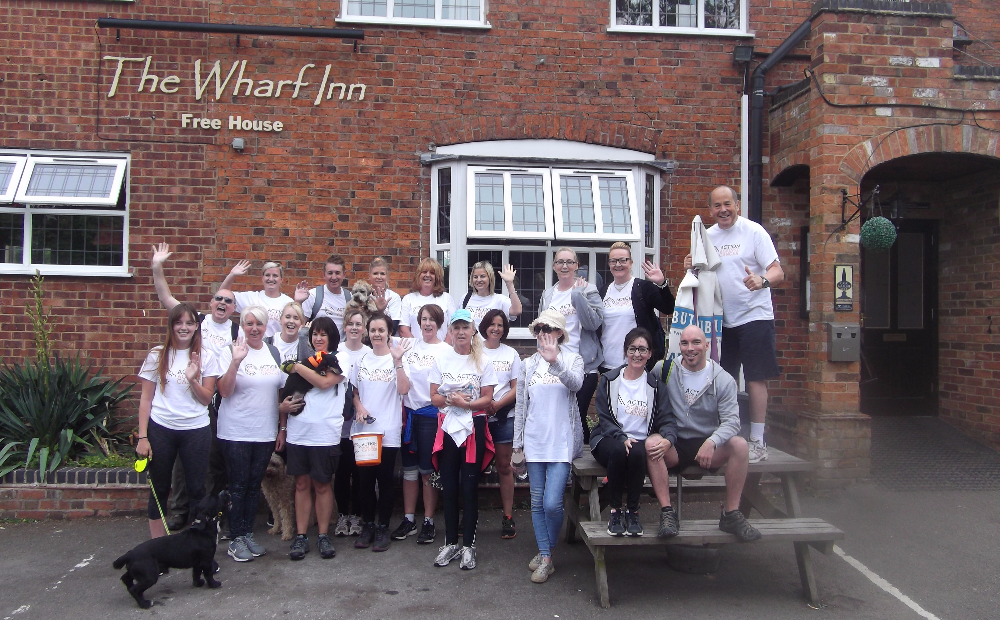 "Everyone had a great time and a few people even mustered the energy to run the last few hundred metres!" said Rieker's Lance Russell, who was one of the gang that took part in the fundraising walk.
With a target of £3,000, we knew we'd set our sights pretty high. So, we were over the moon when we saw that we actually managed to raise a massive £5,049! All thanks to customers, colleagues, friends, family, and almost anyone else who knew why we were were raising the money.  
Action Against Cancer is a cause very close to our hearts at Rieker. Sadly, our wonderful friend and colleague, Rachel Bibby, was recently diagnosed with the disease, after beating it in 2013. Although Rachel is definitely a fighter, we wanted to show our support. So, we decided to do something challenging that would encourage people to give as much money as possible to help the charity carry out more trials and good work on behalf of cancer sufferers.
Lance added: "I think we're all really proud. It's great to see everyone get together and do something for a such good cause."
We're all delighted with the donations and wish Rachel a speedy recovery. Well done everyone who took part and thanks to all who supported us — hopefully, there'll be many more fundraising activities to tell you about soon!
Our Rieker Ramble donation page is still open, if you'd like to donate.